Issa Al Nimer
President (Partner)
Education
BSc in Civil Engineering, Al Mansoura
University
As Chief Executive Officer Issa Al Nimer leads all the staff to drive CONIN's business growth and efficiency to improve our performance for our clients. When Issa Al Nimer took control of CONIN over a decade ago, he had a vision that he intended on achieving, and the vision was to make CONIN into one of the largest engineering and design consultancy firm in the region. Today CONIN has a workforce of over 250 architects and engineers. Branches that stretch across the Middle East and Africa capable of handling projects anywhere in the region. Part of his vision was for CONIN to be viewed as more than just an extremely capable consultancy, but also as a trusted advisor to its clients. Adhering to his vision, CONIN has strived to retain its impressive record of 85% of its business is from returning clients, and the pursuit of perfecting some of CONIN's statistics remain a key aspect. Under his stewardship CONIN has designed and executed a wide range of projects across the spectrum for both the private and the government sectors. With a working history that spans nearly four decades in the industry and a natural instincts in leadership,  Issa is steadily building CONIN into one of the largest  and most  respectable engineering and design consultancy firm in the region.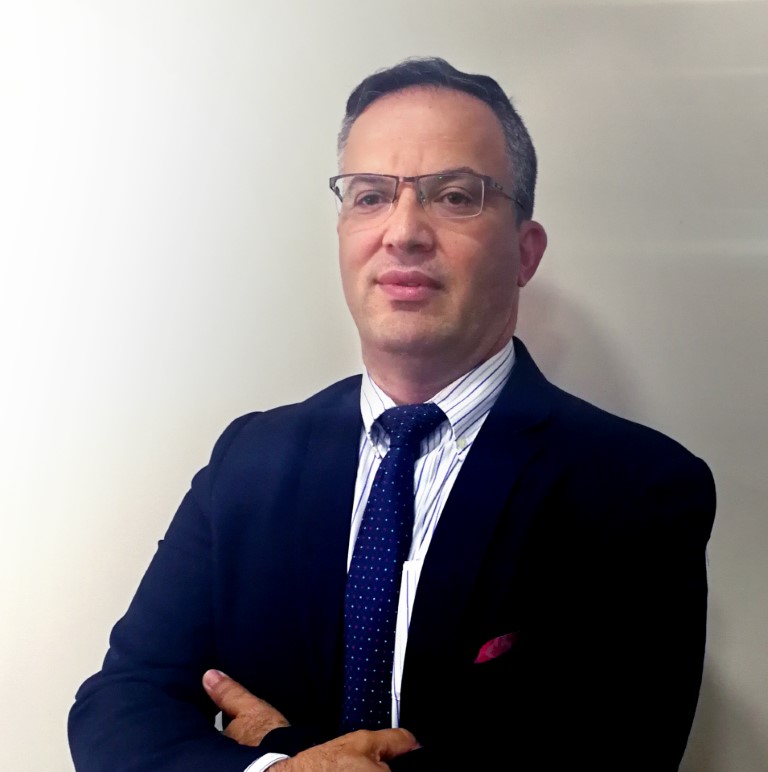 Abdullah Qasim
Senior Vice President – Commercial
Education
BSc in Civil Engineering, UAEU
As Deputy Managing Director & Head of Contracts, Abdullah is responsible for assisting the Managing Director and is responsible for administering all CONIN contracts as well as commercial and legal representation of the company across all operating regions. With a background in Civil Engineering, Contracts & project management, Abdullah has a solid regional experience that stretches over 23 years. Having worked on projects ranging from commercial, residential, mixed-use, retail & hospitality for a number of reputed local international developers. Abdullah's managerial responsibilities extend from civil engineering matters to legal contracts including Consultancy and Construction contracts, Tender Documents, Award Process, BoQs, Specification writing and Construction Management. Abdullah also prepares the fee proposal for the developers/client's RFP.
Jimmy Tadros
Senior Vice President – Design
Education
Design | Academie Libanaise Des Beaux Arts
B. Arch | American University of Beirut
Real Estate Investment & Risk Analysis | Boston University
Jimmy Tadros excels at managing turn-key developments from inception to completion. His 22 years of multi-disciplinary experience in the real estate, consultancy and construction industry enables him to comprehensively manage multifaceted projects with a firm grip on cost control, design and time management. Working for more than ten years in mid and senior management positions (GM Architecture– Bloom Properties and HOD – Deyaar Development PJSC) with listed and prominent real estate developers in Qatar, Dubai and Abu Dhabi, Jimmy has accrued a wealth of experience in managing a mega-scale portfolio encompassing city wide urban developments, high-end hospitality and mixed-use development projects in the GCC and the MENA region. Architect by training and developer at heart, he has accumulated an extensive broad range experience in development management, project administration, engineering feasibility, contract negotiations, design, scope and time management, cost management and value engineering.
Raafat Aziz Farag
Vice President – Structural Engineering
Education
BSc in Civil Engineering, Cairo University
With a working history that spans two decades, Raafat is well-versed with delivering projects in challenging environments. As head of the structural engineering department at CONIN, Raafat is responsible for checking and reviewing the structural design of all the CONIN's projects. Graduated from Cairo University in 1997, Raafat has designed and reviewed the structure design of a wide array of projects; ranging from high rise buildings to elevated roads and bridges. With an extensive record of designing and developing using various types of structural construction throughout his career at APG and Contrac-Stanlly Group. Licensed and approved by the Dubai Municipality as a Project Manager and as a Structural Designer for Unlimited Floors Project.
Ramadan Hussein
Vice President – MEP
Education
BSc in Electrical Engineering, Southern
University and A&M College
Ramadan graduated from the United States of America during the year of 1984. His long presence since then in the building engineering business has Provided him with the knowledge and experience to handle all type of building design, construction and site management for multi- disciplinary team on major projects including residential, mixed use developments, hospitals, sports, museums, banks, municipal, hotels, cinemas, shopping centers, libraries, schools, industrial and commercial buildings. Ramadan has been part of MEP management teams for some of the most respected companies in the building industry, such as DAMAC, Halcrow Consulting Engineers, IBA, Hill Int, and Omrania & Associates. Having gained ample experience, and is well-versed of all stages of projects's development, Ramadan currently heads the MEP department at CONIN. Ramadan's skills and experience ensures that all building services are designed with the most efficient design that is maintainable and keeping with the aesthetic design of the building unaffected.
Saad Al-Samaraie
Supervision Area Manager
Education
BSc in Civil Engineering, University of
Technology in Baghdad
Saad spearheads the supervision arm at Conin, where he ensures projects execution and delivery. Leading a team of over 140 engineers, Saad brings over 15 years of experience in project management, cost & quality control and contractual disputes. Saad specializes in the disciplines of residential, commercial, hospitality and industrial projects, and has a track record of over 25 projects delivered under his belt (AED10 billion in projects value). Saad has represented blue-chip regional clients, including Damac Properties, Union Properties, Deyaar Development, Mohamed Bin Rashid Housing Establishment and GGICO, among others. Prior to joining Conin, Saad worked with Galadari Investments LLC (part of Ziad Galadari Group) as the head of the firm's engineering department. During his tenure, Galadari Investments grew its projects procurement and delivery by close to 40% and executed on projects in the UAE, UK and Switzerland. Saad started his career as a construction engineer for a regional contractors in Jordan.